Autumn inspiration for your new build Seddon home
Posted on October 30th, 2015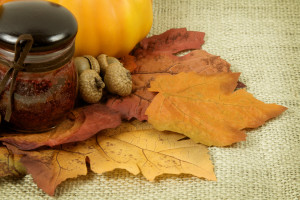 Many people love the Autumn season; the array of colours on the trees , the mist rising off the fields, the prospect of Halloween and bonfire night and the excuse to put an oversized, soft woolly jumper on. Swapping salad for soup or stew and gardening for…well…making the inside of the home feel cosy and autumnal.
Here's how you can create a snug home this autumn.
Feel the warmth…
As the nights draw in and the decision is finally made to put the central heating on, why not warm up your house with some toasty colours on your walls or some nature inspired wallpaper. By using earthy tones such as ochres, terracottas and olive greens, you can bring the outside in and create a nature inspired, calm ambience.
By adding a splash of metallic colour to your rooms, either a warming gold, bronze or copper colour, (metallic hues are very on trend), you can warm up your home without turning the heating on! Dulux's colour of the year for 2016 is Cherished Gold and we know that you can bring your décor to life when you incorporate these new colour trends into your home.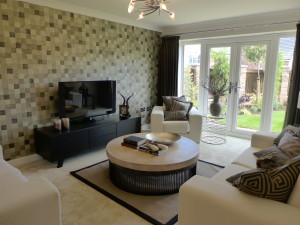 Time for change….
Autumn is a time of change, to have a clear out and make more space, so, have a fresh look at your home in preparation for winter and lots of cosy nights in. What will you be changing in your home to get into the seasonal spirit? In order to get inspired it is worthwhile perusing the home décor magazines such as House to Home, Ideal Home and Real Homes to name a few. There are loads of ideas to help you get creative and add a little bit of 'wow' factor to your rooms.
House Beautiful has highlighted the best autumn looks that are on-trend and coupled with our top tips will make your home stand out from the crowd this autumn.
Less is more…
If you are intending to re-decorate or re-design your home spaces then make sure you de-clutter first before you start adding new details into your home. Look at your room spaces and see where you could add extra touches to make your house feel stylish and on trend home. Too many accessories can lead to a cluttered feeling and is a pain to keep dust free!
There are so many home accessories out there to suit all budgets to make your home look spectacular this autumn. Retailers such as Next, John Lewis and Marks and Spencer's all create clever room designs in their stores to help you picture how their accessories and furniture would look in your home.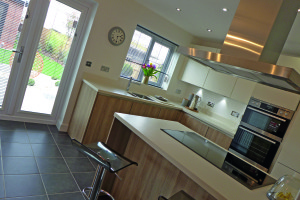 No room is off limits whether it's your en suite bathroom, bedroom or dining room, there are ways of creating this seasonal look with a few extra touches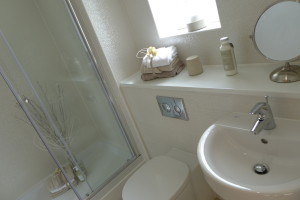 In our show home at Limeacre in Alsager the bedrooms continue with the warm metallic themes and mix them with cool creams and soft whites to create a calm yet cosy ambience. Just as we add more layers when we are cold, we also add more layers and textures to our décor to keep the eye interested and tie all the accessories together. Now is the time to add extra blankets, cushions and throws to your rooms to create the same effect.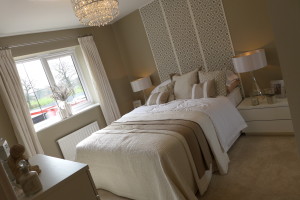 Have fun and be brave…
Have fun and get creative! Making changes is always daunting but can benefit your home no end. When you are out and about in the countryside, get inspired by your surroundings, we suggest taking the time to collect shells, acorns, conkers or bark on your travels and use them to create something unique. Your home should be an extension of your surroundings so go with your instincts and have fun with it. There are loads of inspirational ideas for adding seasonal touches to your home, such as the clever use of glass jars, hazel twigs, fairy lights, fir cones and scented candles etc. The internet also offers a fantastic source to gain decoration inspiration from, through craft blogs and social channels including Pinterest which can help you to visualise colours, furniture and receive feedback from other budding design lovers to help you get started.
Halloween and bonfire night are great fun and can be your inspiration, so pimp up your pumpkin and spice things up with some cinnamon, nutmeg and cloves for a warm and heady aroma around the home.
We hope that this blog has been useful and will inspire you to add some autumn colour to your home. Remember, don't be scared to be bold and show off your personality!
Blog page
Older Posts
Newer Posts