Seddon New Build Homes — Perfect for an Easter Egg Hunt
Posted on April 12th, 2017
If you're looking to move into one of our new homes or already live in one, there is a special feature which you won't find in the brochures… they're perfect for Easter Egg hunts!
Yes, it's that time of year when it's acceptable to eat chocolate all day, every day, and lounge about during the 4 day weekend (whoop whoop!) So, let's go on an egg hunt around our new home developments.
# 1 — Where Daddy acts like a big man-child, or maybe a place for the kids to run wild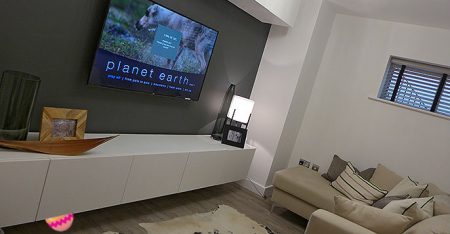 We know this one! It's in the Media room of our Thornley homes in Belmont. These fantastic 3 and 4 bedroom homes are built with luxury in mind. Constructed in a local, traditional stone look, these homes ooze elegance and the media room on the ground floor is the perfect space for a man cave or child's play room… and in this case an egg hiding place.
# 2 — Let's hope the washer is not on the blink, Dad doesn't use it (and it's not the sink)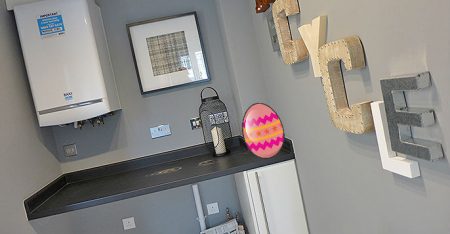 This one's obvious too, it must be the utility room of our 3 bedroom Shelley. Our 3 bedroom Shelley at Bridgefold in Rochdale is a steal at £129,950 or £103,960 with Help to Buy. When you consider that it is a 3 bedroom home with a utility, a rare addition for 3 bedroom homes, that price becomes a very enticing one! We also have Shelleys at Southbeck, which you can view here.
# 3 — It's made by Zanussi in Italy, but don't turn it on or you'll melt me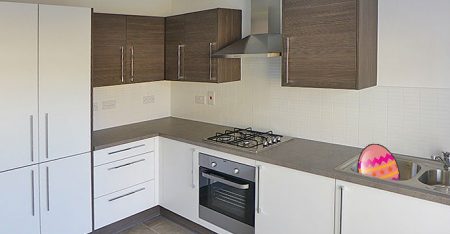 A number of our new homes come fitted with Zanussi appliances, but in this hunt, we're focussing specifically on our stainless steel ovens at Mosaic in Runcorn. Our remaining 2 bedroom homes both come fitted with Zanussi ovens, 4 burner gas hobs, and integrated fridge freezers. In fact, with the amount of cupboard storage and appliances in these kitchens, you could host an Easter Egg hunt in the kitchen alone!
# 4 — Not every home has one, but most of ours do, it's just off the bedroom, a place where you …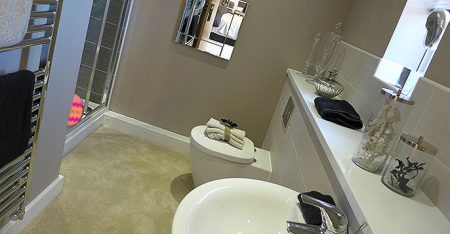 Ah, we think you may have already guessed where this egg is hidden, but just so you're sure, it's in the fabulous en suite! As the clue states, most of our new build homes in the North West, Derbyshire, Midlands and Yorkshire come with an en suite to the master bedroom. Actually, it's a feature we are quite pleased to brag about, as we believe it is a great addition to your new home and is included in the price!
# 5 — Go and rummage in the garden, the lawns are landscaped, please don't harm them!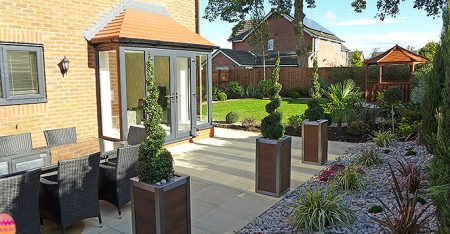 As final clues go, this one was too easy — the Denholme show home garden at The Covey in Congleton of course! In fact, it could have been any garden at The Covey as they are all landscaped to perfection and are the ideal place to relax in during the summer sunshine.  With plenty of open space across the development, these new homes in Congleton are perfect for families with children.
So, we believe you've made it 5 out of 5 in terms of egg hunting, and you've managed to find out 5 key facts about our new homes. If you're starting a property hunt of your own this Easter weekend, our Sales Advisors will be on hand at our developments to help get you started on your customer journey with us. Our opening hours are 10 am — 5 pm Thursday until Monday, apart from at Brookfield in Coppull which will only be opening on Saturday and Sunday this weekend.
Blog page
Older Posts
Newer Posts