Bake up a storm in your new build Seddon home
Posted on September 2nd, 2015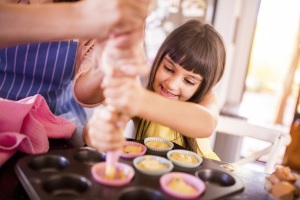 As The Great British Bake Off fever once again sweeps across the nation, grabbing both hearts and minds, it seems a formality that we offer you some of our top tips for making the best bake you possibly can.
This blog will offer tips for baking with your family and friends and will appeal to those sweet toothed among us.
Preparation is key!
How many times have you decided to bake with your kids, began rummaging through your cupboards only to find that you don't have the ingredients?
By planning ahead you can make sure that you don't fall short and you can prepare your workstation in the knowledge that a tasty treat will be waiting for you at the end of it. Don't be tempted to use an alternative ingredient because 'that'll do', plan your baking extravaganza in advance.
What to bake that's a little extraordinary?
Break away from the crowd and bake something a little bit different! When you offer it to your friends you want a 'wow' not an 'I'll pass thank you', make it something that the recipient wouldn't dare turn down.
The obvious baked goods include your average victoria sponge, brownies or rice crispy cakes, which are completely fine (for a kid's party), instead think outside the box and unleash you inner "Mary Berry."
There are great recipes out there from some of the best bakers who are more than willing to share their own tastes and ideas. Here are a few recipes that we have picked out for you:
Popcorn brownies — Similar to rocky road and definitely a kid's favourite, popcorn brownies are the perfect addition to any party! Shaun Rankin has definitely discovered a gem with this fantastic recipe.
Macaroons — A real craze at the moment due to their sweet taste and an array of colours which makes them stand out from the crowd. Lorraine Pascale's macaroon recipe makes baking these tasty treats an effortless task.
Fruit crumble — It may not sound very unique but a seasonal fruit crumble can really capture the imagination. Here is a brilliant recipe from Jamie Oliver highlighting how you can make the 'Best Ever Fruit Crumble'. A fun activity for your kids to get their hands into!
Baking can be fun for the kids
Don't forget to make baking a task that everybody can get involved in and put their own unique stamp on. Children will often start baking with sheer enthusiasm which slowly evaporates throughout, so it is vital to keep their undivided attention. We suggest letting them decorate or make additions to your baked goods, this will allow them to be part of and proud of the overall creation.
If you really want to get them involved why not create a competition? Your own mini bake off! Your children will enjoy being able to compete against each other or within a team and let's be honest, everybody wins as you'll all be eating cakes, brownies, scones or whatever you desire at the end of it! You could even compete against your partner to see who is the King or Queen of the kitchen! Make sure you set some ground rules before you start though as things could get messy.
The bonus of baking in a Seddon Homes kitchen
Here at Seddon we feel that our kitchens can make your baking day with the family an easy and enjoyable experience for everybody involved. With high specification features, spacious designs and top of the range appliances as standard, a Seddon kitchen is the perfect place for a bake off.
The contemporary kitchen/ breakfast room, stylish dining room or relaxing outside space are perfect entertaining spaces. Why not invite your friends and family over to sample the goodies you have created.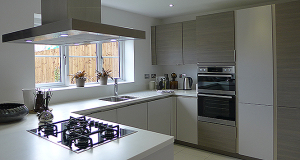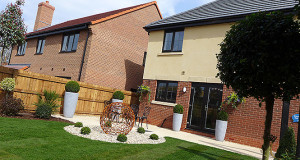 We want you to enjoy watching The Great British Bake Off but also to get stuck in to creating your own masterpieces with your loved ones that you can be proud of. Take our advice on board and begin baking up a storm in your new Seddon home today!
Blog page
Older Posts
Newer Posts