Top outdoor activities to do in and around Belmont
Posted on January 31st, 2018
Nearly every home at our Waterside development has sold, so you'll have to be quick to fulfill your dream of living on this truly unique development!
Waterside is perfectly located for nature lovers to explore the beautiful and unique surroundings so, we've compiled our top picks of outdoor activities to do in and around Belmont.
Winter Hill
The iconic Winter Hill is the highest point in the West Pennines and offers fantastic views towards Greater Manchester, Blackpool Tower, the Lake District and even the Isle of Man! Good news if you're into the supernatural, as there have even been alleged UFO sightings here!
Image credit: www.about-rivington.co.uk
Wards Reservoir
Known locally as the Blue Lagoon, the reservoir was built to supply water to the local mills in the early 19th century. It makes a lovely day out for all the family and in the summer the Instagram -worthy waterfall is framed by pink wildflowers.
Image credit: www.about-rivington.co.uk
The Parish Church of St Peter
The church was built in 1849 in a neo-gothical style using stone from a nearby ancient farm. Belmont has a strong sense of community and St Peters Church holds lots of events for all ages to enjoy and come together. It's by Wards Reservoir and provides a lovely day out if you want to appreciate its impressive architecture.
Image credit: www.geograph.org.uk
Fishing
Avid anglers rejoice! There are a number of fisheries, lakes and reservoirs in the surrounding area where you can expect to find brown and rainbow trout, silver fish, perch and salmon. Just imagine cooking up freshly caught fish for dinner in your brand new kitchen!
Bolton Sailing Club
Calling all Salty Seadogs! Bolton Sailing Club is over 60 years old and one of the longest established sailing clubs in the North West. Situated alongside a picturesque 40-hectare reservoir in the shadow of Winter Hill, it's ideal for experienced sailors and beginners too. The reservoir is also home to a range of different wildfowl – great news if you're a bird lover.
Moving home is the chance for a fresh start, so why not take up a new hobby like sailing!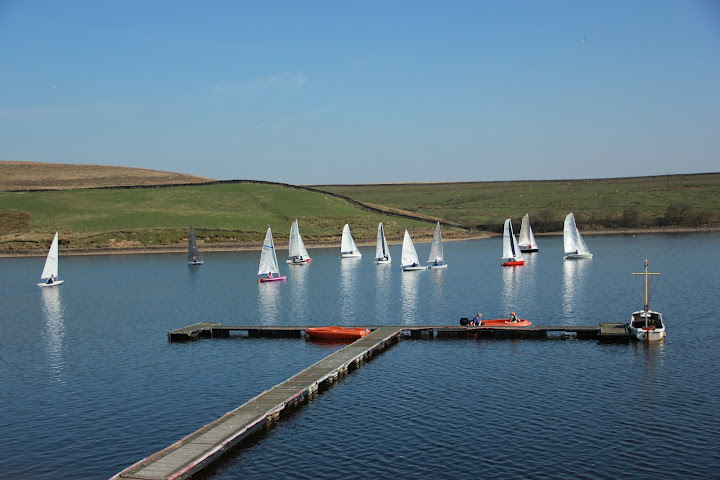 Image credit: www.yachtsandyachting.com
Jumbles Country Park
This is a popular day out for all of the family, the path around the reservoir is a popular walking trail and there's a café too! A variety of birds, foxes and roe deer can be spotted in the surrounding woodlands.
Image credit: www.visitnorthwest.com
And there we have our top picks, we can't wait to see what you get up to! After all that, you'll probably need a sit down and a nice warm drink or perhaps a refreshing ice cream? The Black Dog is a cosy pub, less than a 5 minute walk from Waterside and it even has it's own ice cream parlour, which is sure to be a hit with friends and family!
If life in Belmont sounds perfect for you, we have just one home available, the 4 bedroom Arnside. This contemporary home perfectly blends indoor/outdoor living and offers waterside views which never tire.
The Arnside provides an abundance of space throughout and is filled with natural light. The home has been finished to the highest standard and features quality designer appliances and flooring throughout. Available at £315,000 why not ask about Help to Buy?
To find out more, or to book a personal tour of the Arnside, speak to our friendly Sales Advisor by calling 0845 456 0025.
Blog page
Older Posts
Newer Posts